Can You Make Money Selling Macrame Art?
You can absolutely earn money online by merchandising Macrame products on sites like Amazon Handmade. After all, just because the Macrame business is popular does not mean you can not earn money with it.
Profit margin depends on which macramé product you want to sell, which location you want to sell, and how many sales you can make.
Business Scope In Handmade Decor In India
Handmade decor has been a lucrative sector in India. Because expenses such as different taxes, distribution charges, and more are not included when manufacturing and selling handcrafted items directly to clients, profit margins are better in the handmade sector. With India's long cultural and traditional past, many handcrafted creative qualities are found all across the nation.
How to get started with the Macrame business?
It's great fun to come up with an idea for the Macrame business, however, there are several key considerations to understand before choosing one.
The first step is to pick a distinct name. You should register the company name as a web domain and secure the same on all major social media networks, like Instagram and Facebook.
You must determine and compute the price of your Macrame business product based on the following factors: material costs, work hours, competitor analysis, who you're offering it to, and costs of shipping.
You may progressively raise the scale of your items, the material costs, and the items you can manufacture after you have an established client base and more bespoke demand.
Don't overlook branding your products. When selling items, be sure to also include your marketing in the packaging by including a little brochure with the social media handles and a tiny label with the name of your business attached to the products.
5 ways to grow your Macrame Business Online
Sell on Esty
Etsy is an online platform for handcrafted and antique goods, as well as craft materials. Jewelry, purses, apparel, home décor, furniture, toys, artworks, and other handcrafted items are all available. Anything more than 20 years old qualifies as a vintage item.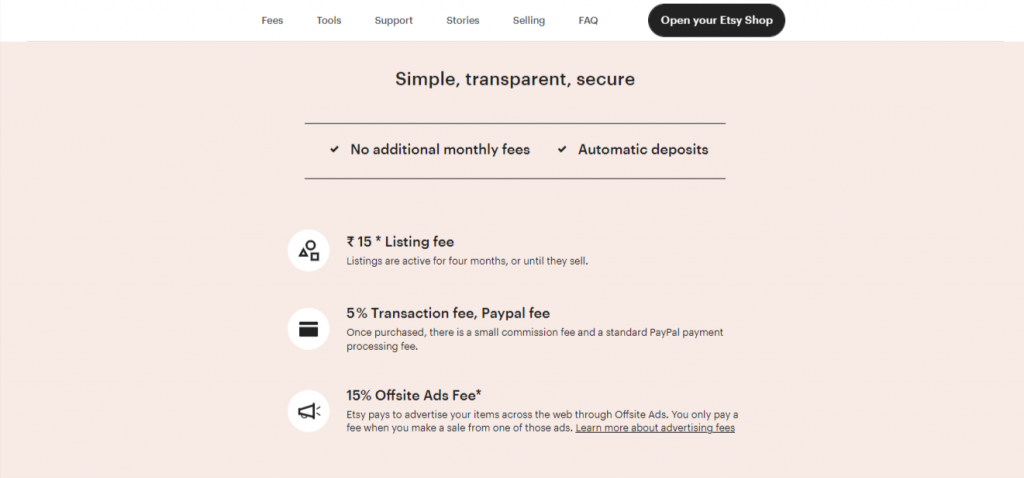 As a result, it's an excellent spot to begin an online store. Remember Etsy takes 5% of the price of every online product sold. You can also use offsite advertisements that Etsy will pay you for, however, you have to pay a 15% charge for each good purchased through the ads. Start Selling Macrame on Etsy
Sell on Instagram and Facebook marketplaces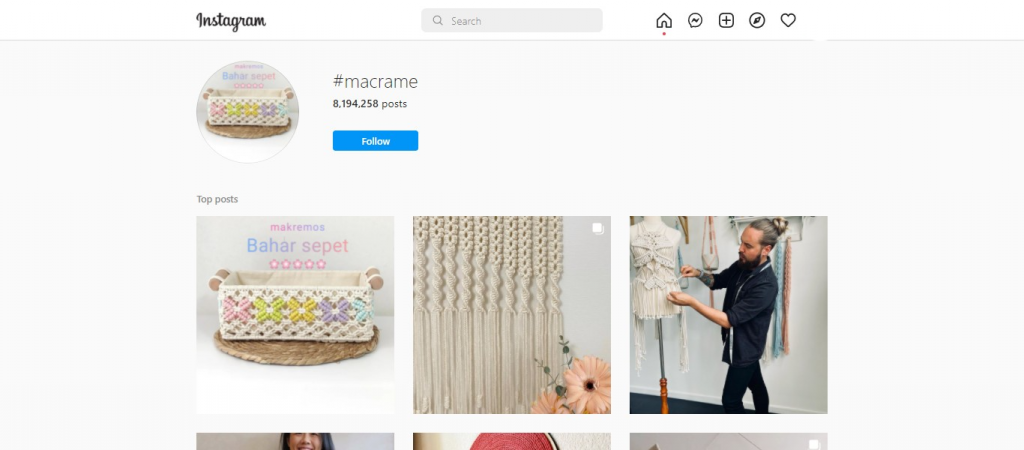 The ideal location to establish, advertise, and expand a business is on online platforms such as Instagram and Facebook. Since everyone uses them, you will have a larger audience. This will give you a wider reach.
Sell on Craftsvilla
CraftsVilla advertises itself as an online platform. Traditional clothes including sarees, handcrafted gifts, home décor, and accessories are available on it.

Individual producers and craftsmen in traditional Indian handicrafts and arts provide the items. While large corporations are always looking to take over small marketplaces, CraftsVilla has stayed true to its roots. It promises to cut out the middlemen, improve the lives of local craftspeople, and assist them in promoting their businesses. Start Selling on CraftsVilla
Sell on Amazon karigar
The eCommerce platform titans have launched a programme called Amazon Karigar, in which they provide any outstanding artisan a spot to sell their products online. Here Indians sell their traditional items to people all around the world.
By selling them, they have touched the lives of almost twelve lakh artisans, and now have about 1 lakh different handcrafted things to pick from. Any form of local handcrafted retail business may register and generate profit. Click here to know more about selling on Amazon
Sell on eBay

eBay is a popular auction marketplace for many items, including handcrafted and homemade crafts. A separate platform for sustainable things used to exist on the website, which was a wonderful fit for several handcrafted producers. Learn more about selling on eBay India
Common Question Asked about making money with Macrame Business
How do I price my macramé?
Understand the market. You must determine how much buyers are willing to pay and what rivals are charging.
Select the most appropriate price strategy.
Calculate your expenses.
Consider using a cost-plus pricing model.
Decide the price that is based on the item.
Consider additional variables.
Is macramé a profitable business?
Starting a Macrame business may be quite lucrative. You may begin an online business, sell your products at craft fairs, or earn money by uploading movies to YouTube. Because the macramé business is growing more popular, competition on markets like Etsy has grown significantly, making it more difficult.
How do I sell macramé online?
You may sell your handcrafted Macrame business products online in a variety of ways. You may use a platform like Shopify or Squarespace to create a store, join an online marketplace like Etsy or Big Cartel, or use your social media platforms like Instagram, TikTok, and Facebook.
Is Macrame expensive to make?
The cost of your macrame business will be determined by the size of your piece and, as a result, the number of materials you'll need to buy. It will also be determined by the materials you employ. Making your own macrame pieces is nearly always less expensive than buying pre-made macrame items.
What are macrame's most sellable products?
Macrame Feathers
Keychains
Macrame Garland
Necklaces
Learn to Make Sellable Macrame Products
Do you want to start your home based Macrame business?