Knots are Basics for Macrame Beginners
We all love macrame, and why would not we? Its vibes are incredibly fashionable, and it gives a chic boho look. However, before you can begin working on any of these fantastic macrame projects, you must first learn how to tie basic macrame knots. In this article, we'll show you how to make macramé wall art, plant hangers, and more using basic macrame knots and decorative techniques.
We're going to teach you a bit of macrame before going over some basic macrame knots.
14 Basic Macrame Knots Names & Types
Macrame is a craft technique in which multiple knots are used to form a pattern or object. It's a centuries-old craft that dates back to Arab weavers. To begin macrame, all you need is some rope or yarn and your hands! Macrame rope is available in various colors and thicknesses from most online and in-store craft merchants.
Let's know about 14 kinds of macrame knots before start learning macrame or selling macrame products.
Lark's head Knot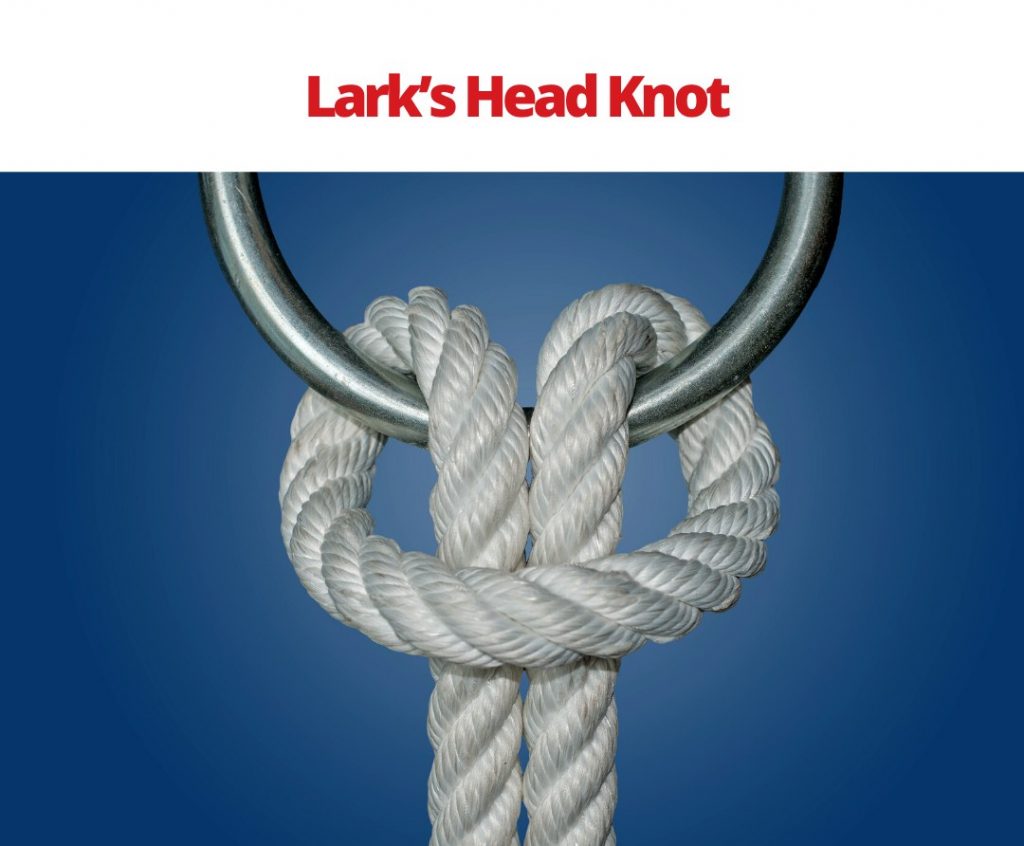 The best way to begin any macramé project is to knot a lark's head. Then, they can face forward or backward.
Front-facing lark's head Knot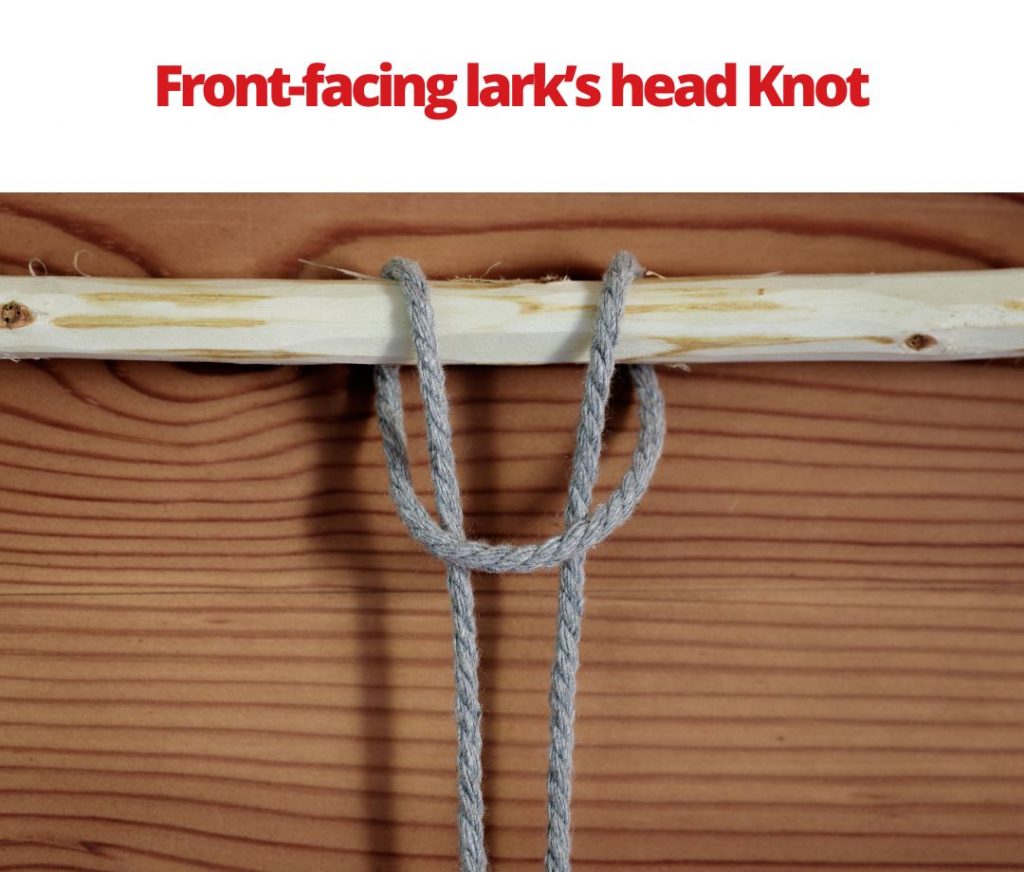 This kind of knot leaves a line of cord resting against your dowel once tied.
Reverse lark's head Knot
As with a lark's head knot, a reverse lark's head knot is created by working towards you instead of away from you. The line remaining against your dowel is not exposed.
Wrap knot
Wrap knots are used to secure groups of cords at the start or end of a macramé project.
Half hitch Knot
A macrame piece can be richly decorated with half hitch knots.
Double half hitch Knot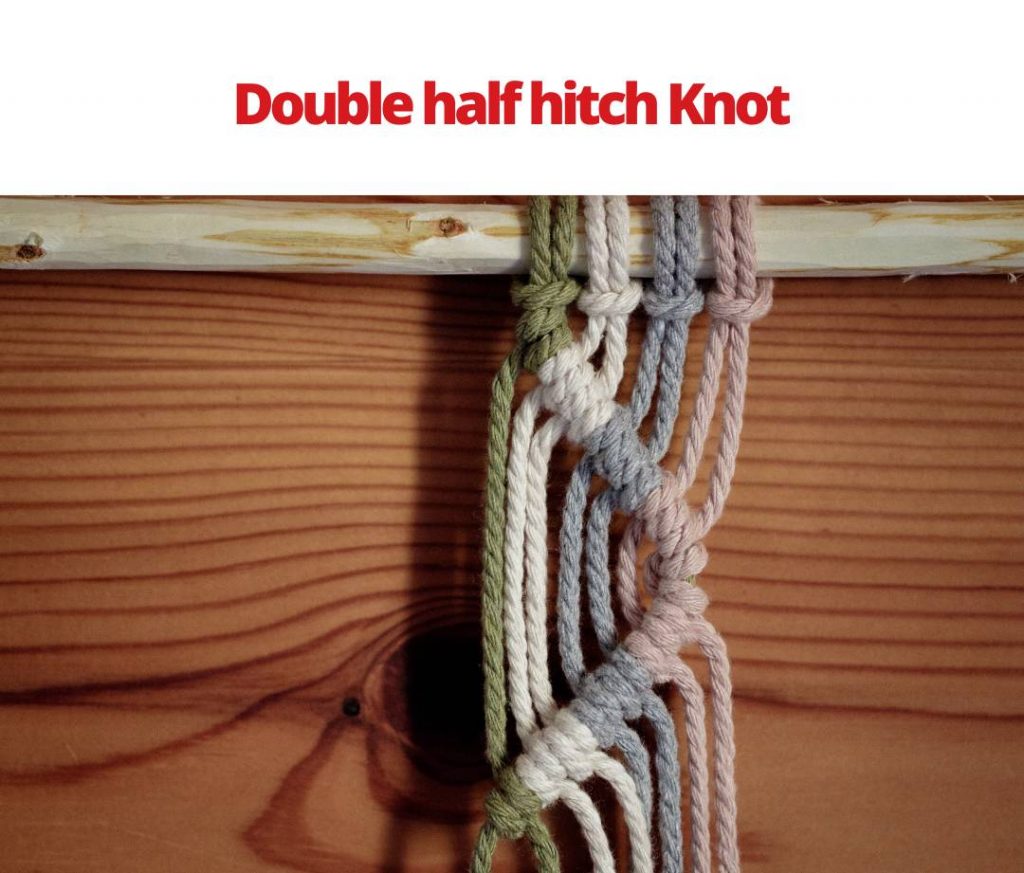 This is a variation of the half hitch that is repeated twice. It is also known as a hitch knot.
Horizontal double half hitch Knot
Horizontal double half hitch knots are great for adding new colors to a piece or creating the illusion of a row of horizontal knots in a straight line.
Spiral Knot
The spiral knot forms a lovely helix or DNA spiral. It is particularly well suited for use in the creation of plant hangers. The spiral knot is a square knot that has been tied repeatedly—the knot shifts, forming a spiral that twists downward.
Alternating square knot
This allows you to make rows with square knots alternating between making a pattern.
Picot Knot
This is another lovely variation on the classic square knots.
Gathering knot
This knot is frequently seen in macrame planters.
Barrel Knot
It is a slip knot, so, when loaded, it will self-tighten around the object to which it is tied.
Also Read > What is Macrame Art?
Granny Knot
Two half knots are used, one over the other, to form a single Carrick bend.
Diamond Knot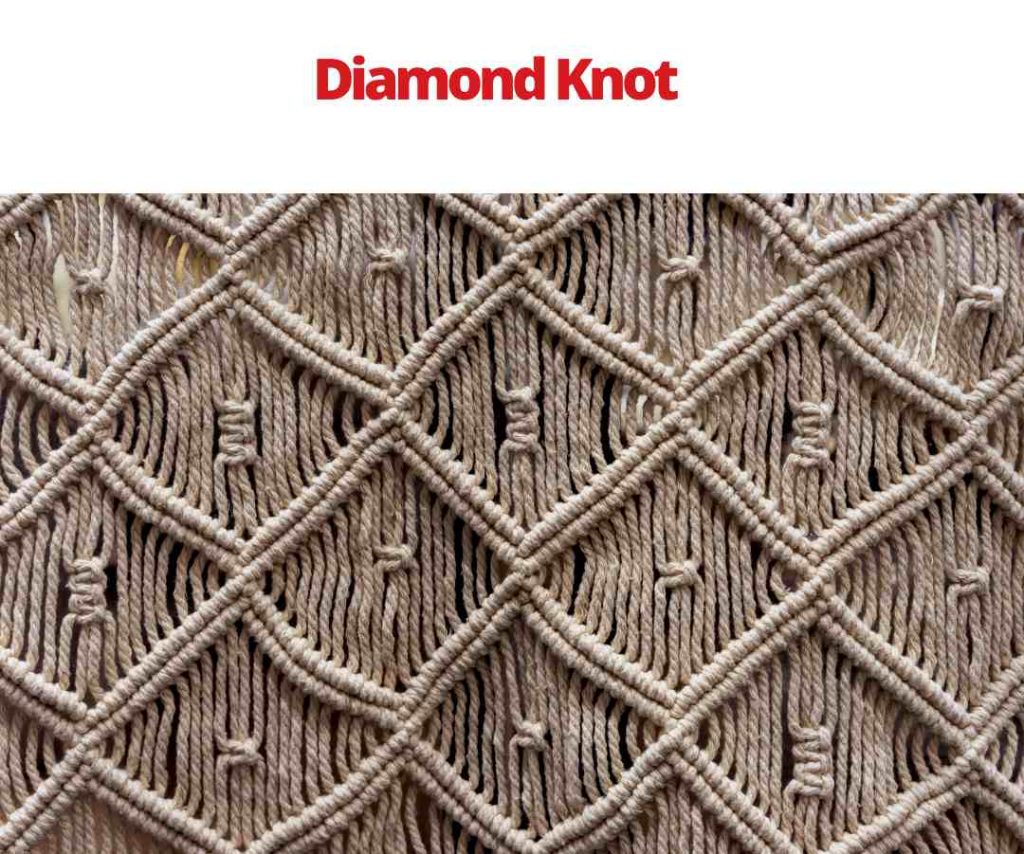 This knot is used to make a decorative loop in the middle of a macrame thread.
Wrapping it up, these were some of the macrame knots that you can try your hands on and create beautiful macrame projects of your own. We hope you've found these basic macrame knots helpful as beginner.
Once you've mastered basic macrame knots, you can experiment with various advanced knots. So get ready and start tying knots!
Learn more macrame patterns and knots with our Online Macrame Courses & Macrame Workshop